Image courtesy of Marc Chamberlain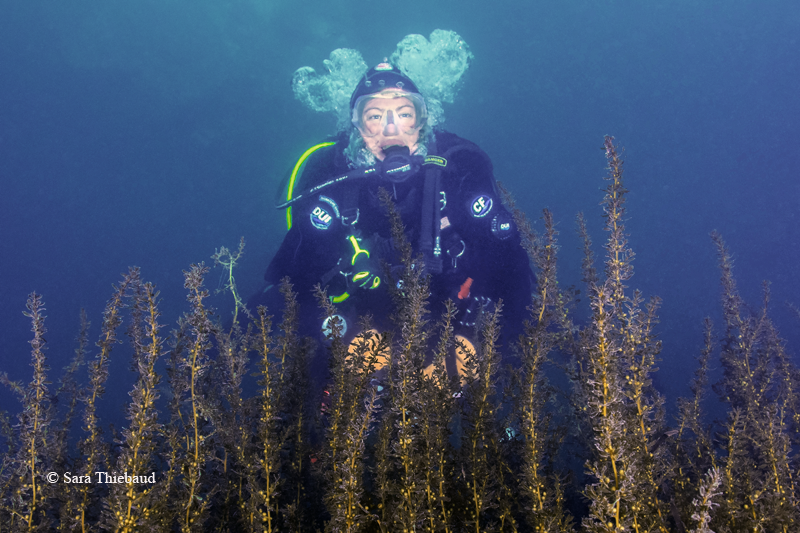 Eubranchus rupium (Moller, 1842)

A couple of the Eubranchus species we have along this coast are a bit hard to ID, Eubranchus rupium, being one of them. Originally thought to be Eubranchus olivaceus (O'Donoghue, 1922), E. olivaceus was synonymized with E. rupium by Martynov (1998), following Just & Edmunds (1985).

Eubranchus rupium has a circumboreal distribution, and can reach up to 11 mm in length.

Although specimen vary in coloration, in general, the cerata are distinct, with a subterminal band of reddish-brown to olivaceous green. The cores are usually deep olivaceous green. The rhinophores are frosted with small, opaque white dots distally and with a subterminal band of brownish to olivaceous green. The body color is pale, translucent yellowish-green, with numerous light brown spots.

References:

Just, H. & M. Edmunds (1985) North Atlantic Nudibranchs (Mollusca) Seen by Henning Lemche. Ophelia Publications: Marine Biological Laboratory, Helsingor, Denmark. 170 pp.
Martynov, A.V. (1998) Opisthobranch mollusks (Gastropoda: Opisthobranchia) of the family Eubranchidae: Taxonomy and two new species from the Sea Of Japan. Zoologicheskii Zhurnal, 77: 763-777.