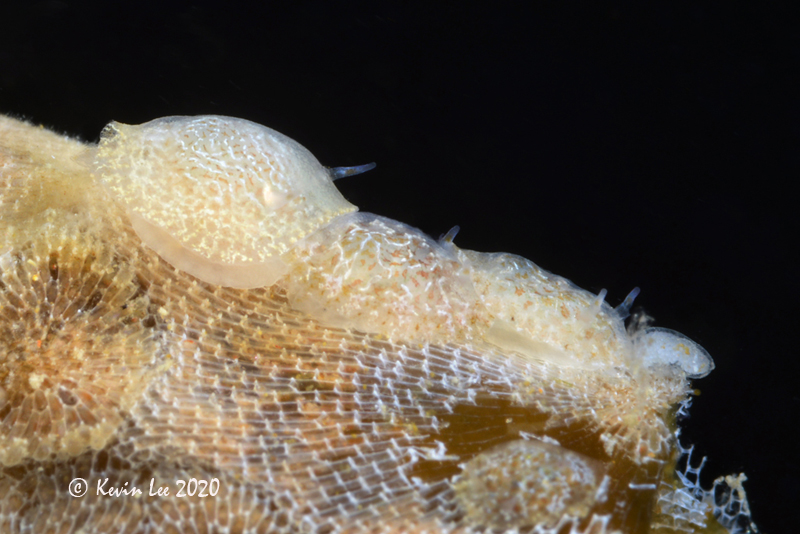 Although Joan was a Fulbright Scholar, she never really tried to keep up with the "publish or perish" scholars of her day. In fact she published only a handful of papers in her career, two describing new species.
In 1960 she coauthored a paper with Meredith Jones describing Aglaja nana, a small cephalopod, with was later synonymized with Melanochalmys diomedea, from the murky shallows of San Francisco Bay. The second, published in 1963, described the now resurrected Diaulula odonoghuei Steinberg 1963, a pseudocryptic cousin of Diaulula sandiegensis (see Lindsay et al, 2016). All courtesy of Bill Rudman's Sea Slug forum.
Joan was of great help to me as I began to study sea slugs. She took me by the hand and lead me, most challengingly, through the writing of my first two publications, eventually acting as my technical editor for the first rendition of Pacific Coast Nudibranchs, the book I would dedicate to her and my then wife.
Friend and Brancher, Jim Lance, would honor Joan for her labors with this group of critters, by naming Corambe steinbergae after her. Quite the opposite of Joan's impacts of our knowledge of this group along the California coast, Corambe steinbergae is a minute, and highly cryptic dorid nudibranch living on kelp fronds of the giant kelp, Macrocystis integrefolia, encrusted with the slug's food, the encrusting bryozoan, Membranopora. This species has undergone numerous generic placement changes, including Doridella, Suhinia and Paracorambe, but is now safely back in Corambe.