Doto sp.
Image courtesy of David Cowdery
Photo taken at Bontoh Village Sangeang Island, Indonesia.
Sept. 2012
Nikon D800 with DS160 substrobes


Doto sp. Undescribed
The only other time I have seen this little guy is when Jim Anderson saw it in Sangeang, Palau Sumbawa in 1915. Curious little bugger. The five to six rows of cerata have very low (almost flat) tubercles at their apical end which are yellow in color surrounded by brownish-red. If it were not for the color pattern one might conclude that the cerata were smooth. The body is tan to brown and the pulpit shaped rhinophores have white specks on the anterior edge.
The photos suggest typical Doto biology feeding on campanularid hydroids.



Dave Behrens
Sammamish, WA 98074
Nov., 2017
Send Dave email at davidwbehrens@gmail.com

---
David Cowdery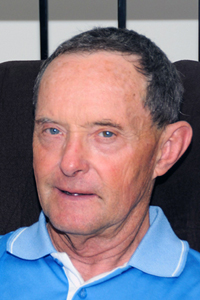 Dave Cowdery is a retired biomedical engineer and Divemaster at Byron Bay Australia. He has over 5000 logged dives. He is a keen participant in trips organized by Graham Abbott at Diving4Images and has dived the tropics extensively from Cocos Keeling Islands east to Niue. 3 Camera equipment used: D800 with DS160 substrobes

Send Dave mail at divec@ozemail.com.au

---
From left to right, Terry Gosliner, Angel Valdes, Dave Behrens La Jolla, Calif. Send Dave email at davidwbehrens@gmail.com

---
© The Slug Site, Michael D. Miller 2017. All Rights Reserved.

---