Goniobranchus aureopurpureus
Image courtesy of David Cowdery
Photo taken at Julian Rocks Marine Park, Byron Bay, Australia.
Nikon D800 with DS160 substrobes


Goniobranchus rufomaculatus (Pease, 1871)
There are a couple species of Goniobranchus that drive me crazy. These include G. aureopurpureus and G. rufomaculatus and G. alius. Because of the variation within each species, sometimes identification is nearly impossible. David Cowdery handed us this challenge. This week we attempt to tackle G. aureopurpureus and its other two cronies.
His photo here of G. aureopurpureus matches the original description perfectly - white with small yellow spots. A marginal band of broken blue marks. Gill and rhinophores brown with white edges. The marginal band however varies greatly as seen in David's second photo of G. aureopurpureus.
David has sent along a photo of G. rufomaculatus which can be described in the same terms, but this species has the characteristic dull brown irregular patches on the dorsum, and the marginal band is made up of large blue spots. Otherwise these two species look the same.
Now let's looks at David's photos of two specimens he has ID'ed as G. alius. Again - this species can be described with the same terms - white with small yellow spots. A marginal band of broken blue marks. Only in G. alius the rhinophores are solid red. David's first specimen shows the characteristic irregular grayish patches along the sides of the notum, and bumpy notal texture. David's second specimen may be a juvenile as it lacks the gray patches, but has all the other characteristics. Like I said - it too can be described with the same terms - white with small yellow spots. A marginal band of broken blue marks.
Perusing various sources of photos on the web we certainly see and lot of variation within these three critters and maybe even a few miss-ID's. I certainly understand why.
Maybe we can figure this out at this year's Nudibranch Festival at the Crystal Blue Resort in Anilao, Philippines, May 20-30. There are still a few slots open.
Thanks once again for sharing David.
Dave Behrens
Sammamish, WA 98074
Apr., 2017
Send Dave email at davidwbehrens@gmail.com


WEBMASTER'S NOTES: Folks, there is a new kid on the block bookwise. This one you can't do without if your are a frequent traveler to the Anilao area of the Philippines. The price is definitely right at $15!
The I-book is a guide to the nudibranchs and other sea slugs seen during the 1st Nudibranch Festival, 2016 in Anilao in the Batangas region of Luzon Island in the Philippines. Over 490 species are described and illustrated many with multiple images and with general information of the the families and groups. This is the first guide to these beautiful molluscs in this area.

For ordering information, please go to Anilao Nudibranch E-Book!
---
David Cowdery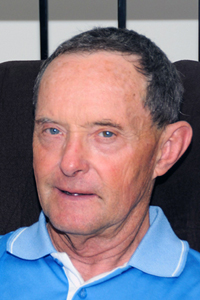 Dave Cowdery is a retired biomedical engineer and Divemaster at Byron Bay Australia. He has over 5000 logged dives. He is a keen participant in trips organized by Graham Abbott at Diving4Images and has dived the tropics extensively from Cocos Keeling Islands east to Niue. 3 Camera equipment used: D800 with DS160 substrobes

Send Dave mail at divec@ozemail.com.au

---
From left to right, Terry Gosliner, Angel Valdes, Dave Behrens La Jolla, Calif. Send Dave email at davidwbehrens@gmail.com

---
© The Slug Site, Michael D. Miller 2017. All Rights Reserved.

---