Sclerodoris tuberculata

Photo courtesy of Jeff Rosenfeld
Batangas, Philippines
April, 1999

---
Sclerodoris tuberculataEliot, 1904

This week we present a "special" biological treat. While the coloration of this species varies greatly, its consistent body shape and notal texture resembling the surface of a sponge is remarkable. Specimens may vary from light orange-brown, greenish-grey, bright red (seen in Jeff's photo here from Batangas, Philippine Islands) to maroon. Eliot's original description draws special attention to the sandy patches, seen here on the notal surface, adding to the fascinating resemblance to this nudibranch's environment.
Sclerodoris tuberculata is typically dorid shaped. Its mantle is hard and leathery, covered with closely spaced caryophyllidia consisting of a central tubercle surrounded by flattened spicules. These tubercles create a reticulate pattern of ridges which are raised at their junctions into large conical tubercles (Rudman, 1978). It is these ridges that form a morphology remarkably similar to the surface of a sponge, complete with large pits resembling sponge oscula.
The various color strategies commonly employed by opisthobranchs are described in "Special Resemblance, Aposematic Coloration and Mimicry in Opisthobranch Gastropods" by Gosliner and Behrens (1990). The biological phenomenon of special resemblance is what we see in Jeff's photo, where this nudibranch has evolved to closely match the color and texture of its sponge prey. A similar example is seen in Aldisa sanguinea in California, and Aldisa pikokai in Hawaii. I could go on and on with examples of special resemblance, but my most favorite and resent example is the absolutely unbelievable resemblance of an undescribed Phyllodesmium sp. that was previously featured on this site and also Phil and Jean Sloshberg's Cyber Reef site, with its Xeniid soft coral prey.
The distribution of Sclerodoris tuberculata is not well known, but specimens are documented from Kenya, Zanzibar, Tanzania and New South Wales. Jeff's photo certainly adds the Philippine Islands to that distribution.
While this amazing master of deception is large, reaching more than 80 mm in length, you will have to look very close to find this most interesting species, as it has honed the blade of 'the art of deceit' to a fine and sharp edge.

References:
Rudman, W.B. 1978. The dorid opisthobranch genera Halgerda Bergh and Sclerodoris Eliot from the Indo-West Pacific. Zool. Journ. Linnean Soc. 62: 59-88.

Gosliner, T.M and D. W. Behrens. 1990. Special Resemblance, Aposematic Coloration and Mimicry in Opisthobranch Gastropods. IN: Adaptive Coloration in Invertebrates. Proceedings of a Symposium Sponsored by the American Society of Zoologist. (Ed.) Mary K. Wicksten. Texas A&M University Sea Grant College Program, TAMU-SG-90-106.

---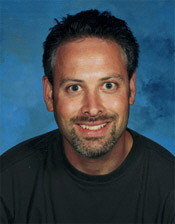 By vocation, Jeff Rosenfeld is the Technology Coordinator for a high school in Seattle, Washington. In his spare time, he loves to travel. Jeff began diving in 1994 and taking underwater photos in 1995. Among his favorite destinations are the Philippines, Solomon Islands, Indonesia, and a bit closer to home, Vancouver Island. Jeff maintains a web site of his underwater photography called The Vibrant Sea.


Send Jeff email at jeffrose@cks.ssd.k12.wa.us
---
Taxonomic information courtesy of Dave Behrens

---
© The Slug Site, Michael D. Miller , 1999. All Rights Reserved.

---