Diaphorodoris c.f. mitsuii
Image courtesy of David Cowdery
Photo taken at Julian Rocks Marine Park, Byron Bay, Australia.
Nikon D800 with DS160 substrobes


Diaphorodoris c.f. mitsuii (Baba, 1938)
Well we received an interesting curve ball this week. In researching the true identity of Diaphorodoris mitsuii we have learned that it is either an extremely variable species or as suggested by Bill Rudman years ago, the Western Pacific specimens are a separate species.
Originally described from the Izu Peninsula of Japan, Baba's specimens were yellow. Also, Japanese specimens rarely have red on the rhinophores. Otherwise all other features such as the submarginal band around the notum and stripe down the tail crest are the same. Specimens from the two regions seem to vary quite a bit in notal texture, David's specimen being fairly smooth while others like the specimen shown in Nudibranch and Sea Slug Identification on page 146 have noticeable tubercles. Specimens from the type locality show both textures.
I guess I can't reinforce this enough - a) We still have a lot to learn about specimens from the extremes of a species range, and, b) Hey - these guys are obviously highly variable. No single photo can ever perfectly show the variation across most species.
Thanks again for sharing David.
Dave Behrens
Sammamish, WA 98074
Jan., 2017
Send Dave email at davidwbehrens@gmail.com

---
David Cowdery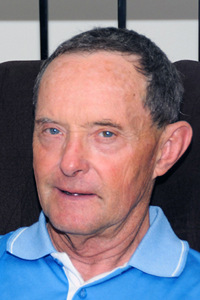 Dave Cowdery is a retired biomedical engineer and Divemaster at Byron Bay Australia. He has over 5000 logged dives. He is a keen participant in trips organized by Graham Abbott at Diving4Images and has dived the tropics extensively from Cocos Keeling Islands east to Niue. 3 Camera equipment used: D800 with DS160 substrobes

Send Dave mail at divec@ozemail.com.au

---
From left to right, Terry Gosliner, Angel Valdes, Dave Behrens La Jolla, Calif. Send Dave email at davidwbehrens@gmail.com

---
© The Slug Site, Michael D. Miller 2017. All Rights Reserved.

---