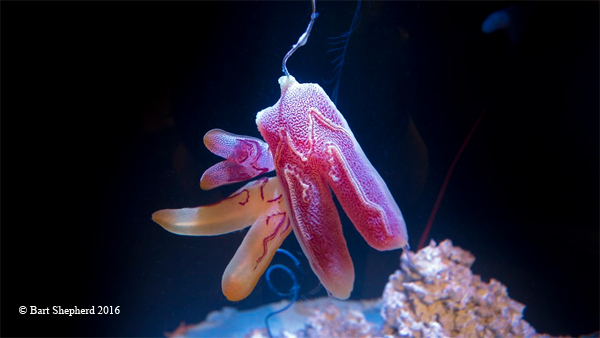 Halgerda sp. 7 (Undescribed)
Exploring the reefs of the Philippines for 24 years has been a rich and rewarding experience. While the team of folks working there has explored widely and conducted surveys all around the Philippines, we keep returning to the Verde Island Passage (VIP), the narrow strait that separates southern Luzon Island from northern Mindoro . People keep asking, why do you keep going there? Haven't you found everything by now? The answer is simple. Almost every time we go in the water there, we see something new. We have now found more than 1000 species of nudibranchs and their relatives and 54% of these represent new species, not previously documented by scientists anywhere. These remarkable discoveries of new fishes, sponges, corals, barnacles, sand dollars and yes, slugs have enabled us to obtain three years of funding from the U. S. National Science Foundation to concentrate on the unique marine life of the VIP. After year three, we have found an additional 300 new species of marine life, including more than 120 additional new slugs.
A case in point is the genus, Halgerda, a group of dorid nudibranchs restricted to the warm waters of the Indian and Pacific Oceans. Up until 1996, when Shireen Fahey and I began studying Halgerda, there were only 16 species known from around the Indo-Pacific. Together with the work done by Clay Carlson and Patty Jo Hoff, there are now 34 named species of Halgerda. In our book, Nudibranchs and Sea Slugs of the Indo-Pacific, published just last year, Angel, Dave and I illustrated 37 species of the genus, including 11 recently discovered species that are still un-named. A couple of the new species are things that we found on our 2014 expedition to the VIP.