Stiliger sp. 2
Image courtesy of David Cowdery
Photo taken at Anilao, Batangas, Philippines
Nikon D800 with DS160 substrobes


Stiliger sp. 2 (undescribed)
This beautiful little Stiliger is just one of 591 species encountered in the last 20 days at our Anilao Slugfest, held at the Crystal Blue Dive Resort in Anilao, Philippines.
Thought at first to be a Eubranchus, the rolled rhinophores quickly gave its real identity away. It can be seen on page 76 of Nudibranch and Sea Slug Identification. .
Being sacoglossids, most Stiligers are green in color. This species on the other hand is light blue, and each cerata has a yellow and a dark blue digestive gland making it a real eye pleaser. We will be featuring other dynamo creatures discovered at the workshop by our 28 participants from around the globe in the weeks to come. Thanks to all that participated, to Mike Bartick and the terrific staff of Crystal Blue for two wonderful, critter packed workshops. I personally got to check off my top four species on my needed see list. This included Melibe colemani, Phyllodesmiun rudmani, Limenandra barnosii and Kalinga ornata.
Who could ask for more?
Dave Behrens
Sammamish, WA 98074
Apr., 2016
Send Dave email at davidwbehrens@gmail.com

---
David Cowdery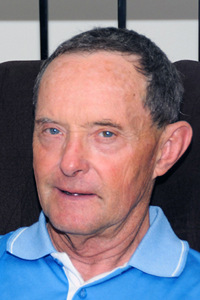 Dave Cowdery is a retired biomedical engineer and Divemaster at Byron Bay Australia. He has over 5000 logged dives. He is a keen participant in trips organized by Graham Abbott at Diving4Images and has dived the tropics extensively from Cocos Keeling Islands east to Niue. 3 Camera equipment used: D800 with DS160 substrobes

Send Dave mail at divec@ozemail.com.au

---
From left to right, Terry Gosliner, Angel Valdes, Dave Behrens La Jolla, Calif. Send Dave email at davidwbehrens@gmail.com

---
© The Slug Site, Michael D. Miller 2016. All Rights Reserved.

---