Pruvotfolia sp. 4
Image courtesy of David Cowdery
Photo taken at Bontoh Village, Sangeang Island, Indonesia
Nikon D800 with DS160 substrobes


Pruvotfolia sp. 4
Following up on last week's discussion of Pruvotfolia rhodopos, here is one of six undescribed Pruvotfolia's discussed in Nudibranch and Sea Slug Identification.
Like other members of the genus, it has a specialized cerata modified for copulation. Specimens can vary from light to dark but in general have a translucent tan-brown body with yellow spots between the perfoliate rhinophores. It also has pink pigment on the tips of the oral tentacles and rhinophores. There is a sprinkling of white spots over the cerata. The digestive gland within the cerata is visible, and each cerata has a pink subapical band and a white tip. Some specimens have pink and bluish-white pigment on the head and dorsum.
Thanks for sharing these David.
Dave Behrens
Sammamish, WA 98074
Mar., 2016
Send Dave email at davidwbehrens@gmail.com

---
David Cowdery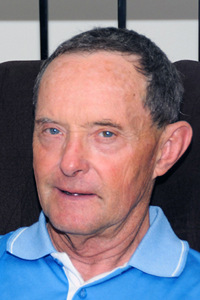 Dave Cowdery is a retired biomedical engineer and Divemaster at Byron Bay Australia. He has over 5000 logged dives. He is a keen participant in trips organized by Graham Abbott at Diving4Images and has dived the tropics extensively from Cocos Keeling Islands east to Niue. 3 Camera equipment used: D800 with DS160 substrobes

Send Dave mail at divec@ozemail.com.au

---
From left to right, Terry Gosliner, Angel Valdes, Dave Behrens La Jolla, Calif. Send Dave email at davidwbehrens@gmail.com

---
© The Slug Site, Michael D. Miller 2016. All Rights Reserved.

---