Pruvotfolia rhodopos
Image courtesy of David Cowdery
Photo taken at Bontoh Village, Sangeang Island, Indonesia
Nikon D800 with DS160 substrobes


Pruvotfolia rhodopos (Yonow, 2000)
Originally described as a Facelina, this species has a specialized cerata, modified for copulation, as do other species in this unique genus. The genus was named in 1970 by Tardy to recognize the French malacologist, Alice Pruvot-Fol. Interestingly Ms. Pruvot-Fol was not a collector and worked solely with preserved specimens. Her description of Nembrotha rutilans in 1931 was based on a painting by William Saville-Kent, done in 1893. Obviously there were no type specimens and the internal anatomy was never described. N. rutilans is now a junior synonym of Nembrotha livingstoni. Come join us at our Nudibranch Workshop in March to learn more sea slug trivia.
The body varies from white to yellow orange. There is a thin line extending down the tail. The cerata are clear, exposing the liver diverticulum and have white to orange apices. The rhinophores are finely perfoliate. Eye spots are visible behind the rhinophores.
Next week we will discuss Pruvotfolia sp. 4 in Nudibranch and Sea Slug Identification: . E-Book version available soon from New World Publications.
As usual, another super find by David!
.
Dave Behrens
Sammamish, WA 98074
Feb., 2016
Send Dave email at davidwbehrens@gmail.com

---
David Cowdery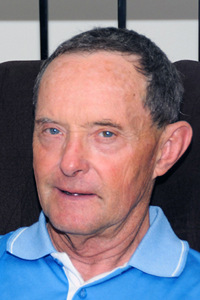 Dave Cowdery is a retired biomedical engineer and Divemaster at Byron Bay Australia. He has over 5000 logged dives. He is a keen participant in trips organized by Graham Abbott at Diving4Images and has dived the tropics extensively from Cocos Keeling Islands east to Niue. 3 Camera equipment used: D800 with DS160 substrobes

Send Dave mail at divec@ozemail.com.au

---
From left to right, Terry Gosliner, Angel Valdes, Dave Behrens La Jolla, Calif. Send Dave email at davidwbehrens@gmail.com

---
© The Slug Site, Michael D. Miller 2016. All Rights Reserved.

---