Bornella sp.(?)
Image courtesy of David Cowdery
Photo taken at Sangeang Island, Indonesia
Nikon D800 with DS160 substrobes


Photo by Dave Behrens. Taken in Bali, Indonesia
Bornella sp. (?)
Bornella of questionable identity

This week's BOW is a bit of a conundrum. Members of the family Dendronotidae are characterized by the presence of distinct rhinophoral sheaths that are elevated from the notum.

Dendronotinids also have a series of lateral appendages on the sides of the body; some of these are highly branched and function as secondary gills. Recent phylogenetic studies have cast some doubt on whether dendronotinids constitute a single natural group or represent a combination of several smaller groups. That said - is it a Bornella? Species of the genus Bornella have elongate bodies with highly branched dorsal appendages that function as secondary gills. They appear to be closely related to the mainly temperate Dendronotidae, but have distinguishing features of their reproductive anatomy. Unfortunately we don't know the reproductive anatomy of David's specimens here.

The rhinophores and secondary gill appendages suggest it is a Bornella, but not a species we are familiar with. The external coloration certainly doesn't match any I have seen. Looks like a new one to me.

Wouldn't it be great if we found this guy in Anilao at our Nudibranch Workshop next March!

Nice find David!
Dave Behrens
Sammamish, WA 98074
Dec., 2015
Send Dave email at davidwbehrens@gmail.com

---
David Cowdery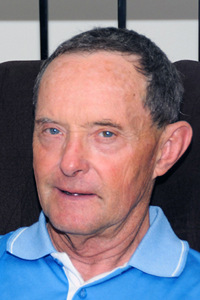 Dave Cowdery is a retired biomedical engineer and Divemaster at Byron Bay Australia. He has over 5000 logged dives. He is a keen participant in trips organised by Graham Abbott at Diving4Images and has dived the tropics extensively from Cocos Keeling Islands east to Niue. 3 Camera equipment used: D800 with DS160 substrobes

Send Dave mail at divec@ozemail.com.au

---
From left to right, Terry Gosliner, Angel Valdes, Dave Behrens La Jolla, Calif. Send Dave email at davidwbehrens@gmail.com

---
© The Slug Site, Michael D. Miller 2014. All Rights Reserved.

---