Atagema sp.
Image courtesy of David Cowdery
Photo taken at Seraya Cecil, Flores, Indonesia
Nikon D800 with DS160 substrobes


Atagema sp. (undescribed - newly discovered)
Well, Nudibranch & Sea Slug Identification has only been out two months and we have already learned of a dozen new species not included in the book. David has just sent us this one. Fantastic.
Although we have not had the opportunity to look at the internal anatomy of this crazy looking critter, Terry Gosliner suggests that it is an Ategema because of the large dorsal hump, posteriorly projecting gill and compound stellate clusters of caryophyllidia forming ridges on the dorsum. Caryophllidia are the specialized dorsal tubercles having spicules surrounding the central knob which is covered with cilia (microscopic filaments).
Although the function of caryophyllidia is unknown at this time, but evidence indicates that they evolved only once in cryptobranch dorids.
Wouldn't it be great if we found this guy in Anilao at our Nudibranch Workshop next March!
Great find David!
Dave Behrens
Sammamish, WA 98074
Nov., 2015
Send Dave email at davidwbehrens@gmail.com

---
David Cowdery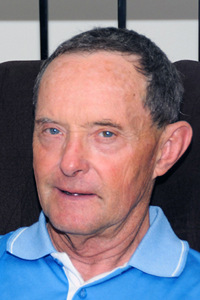 Dave Cowdery is a retired biomedical engineer and Divemaster at Byron Bay Australia. He has over 5000 logged dives. He is a keen participant in trips organised by Graham Abbott at Diving4Images and has dived the tropics extensively from Cocos Keeling Islands east to Niue. 3 Camera equipment used: D800 with DS160 substrobes

Send Dave mail at divec@ozemail.com.au

---
From left to right, Terry Gosliner, Angel Valdes, Dave Behrens La Jolla, Calif. Send Dave email at davidwbehrens@gmail.com

---
© The Slug Site, Michael D. Miller 2014. All Rights Reserved.

---