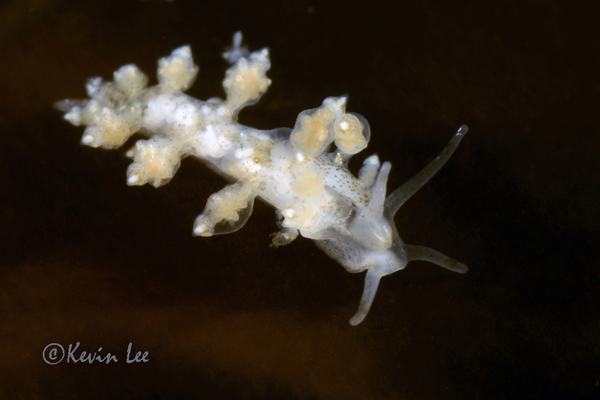 Eubranchus c.f. rustyus (Marcus, 1961)

This species might be the most variably colored species on the Pacific coast of the US. Every time someone sends me a photo to ID it's another variation, and Kevin's is no different here.
This may be the wildest color variation I have seen yet. It has all the basic color characteristics expected for this species, yellow-white specks, subterminal bands, greenish brown digestive gland visible, but what's with the brilliant light blue-green at the base of the cerata and the purplish hue on the pericardial hump and head. Wow, this one is a beauty.
Nice find Kev.
Dave Behrens
Sammamish, WA 98074
Apr., 2015
Send Dave email at davidwbehrens@gmail.com