Hypselodoris bennetti
Image courtesy of David Cowdery
Photo taken at Julian Rocks Marine Park in Byron Bay, Australia


Hypselodoris bennetti photographed by David Cowdery
Hypselodoris bennetti (Angas, 1864)

This is a southern Australia, temperate cold water chromodorid. It feeds on the hard, rough encrusting sponge, Psammocinia. This sponge incorporates sand grains into its tissue giving it this hard structure. Because of this hard substrate this sponge is often covered with algae.

This chromodorid is reported to be very common year round. It is a large conspicuous species reaching 40 mm in length. In addition to the slug's bright aposomatic coloration, its eggs are equally large and gaudy. Yellow in the color, the large eggs produce direct development larvae that skip a planktonic existence. This week's presenter/photographer David Cowdery has some interesting observations regarding H. bennetti :

"...This nudi is probably the commonest in our area and is seen on every conceivable substrate on nearly every dive. The substrate I associate most often with H. bennetti is a grey coloured (in ambient light) cup shaped sponge which does not seem to resemble the image of Rudman's Psammocinia sp. . This is the sponge seen in the image above. The other notable feature of H. bennetti is they are found mating more often than any other species which might explain their abundance. The mating pair at left are on yet another substrate. The colours of this pair show some colour variation from the first..."

Gorgeous animal!!
Dave Behrens
Sammamish, WA 98074
Nov., 2014
Send Dave email at davidwbehrens@gmail.com

---
David Cowdery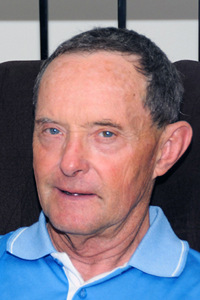 Dave Cowdery is a retired biomedical engineer and Divemaster at Byron Bay Australia. He has over 5000 logged dives. He is a keen participant in trips organised by Graham Abbott at Diving4Images and has dived the tropics extensively from Cocos Keeling Islands east to Niue. 3 Camera equipment used Nikon D300 in Ikelite Housing with twin 125 substrobes and a 60mm Nikon macro lens.

Send Dave mail at divec@ozemail.com.au

---
From left to right, Terry Gosliner, Angel Valdes, Dave Behrens La Jolla, Calif. Send Dave email at davidwbehrens@gmail.com

---
© The Slug Site, Michael D. Miller 2014. All Rights Reserved.








---