Hypselodoris kaname

Images courtesy of David Cowdery
Villa Markisa Resort, Batu Niti slope
Depth 30 meters
Bali, Indonesia


Hypselodoris kaname photographed by David Cowdery
Hypselodoris kaname Baba, 1994

A gorgeous chromodorid species, it is nearly identical to Hypselodoris paulinae . The major external differences are the well-developed (not broken) mid-dorsal lines and the presence of a submarginal purple band absent in H. paulinae. The red dorsal spots are also fewer than H. paulinae.

H. kaname has a wide Indo-Pacific geographic distribution, while H. paulinae is known only from Hawaii. Bill Rudman argues on the Sea Slug Forum that the two are so similar it is quite possible that they are the same species. This has not been determined as of yet, however.

This species is usually a deeper water species and feeds on the white sponge, Dysidea.
Dave Behrens
Sammamish, WA 98074
Nov., 2014
Send Dave email at davidwbehrens@gmail.com

---
David Cowdery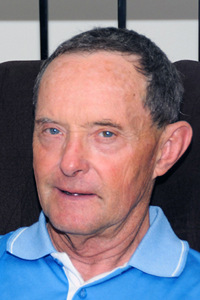 Dave Cowdery is a retired biomedical engineer and Divemaster at Byron Bay Australia. He has over 5000 logged dives. He is a keen participant in trips organised by Graham Abbott at Diving4Images and has dived the tropics extensively from Cocos Keeling Islands east to Niue. 3 Camera equipment used Nikon D300 in Ikelite Housing with twin 125 substrobes and a 60mm Nikon macro lens.

Send Dave mail at divec@ozemail.com.au

---
From left to right, Terry Gosliner, Angel Valdes, Dave Behrens La Jolla, Calif. Send Dave email at davidwbehrens@gmail.com

---
© The Slug Site, Michael D. Miller 2014. All Rights Reserved.








---