Dendronotus sp.
Ship Rock, Catalina Island, Calif


Photo courtesy of Kenneth Kopp

Dendronotus sp. , undescribed

This guy has been on and off the nudibranch radar screen for some time. Our subject was first brought to my attention back in Dec. 2002 by veteran shores diver Steve Gardner. Since that encounter many other divers have seen and photographed it(or what appears to be it). Back in May, Allison Vitsky of our club entered an image of our suspected Dendronotus sp. in the nudibranch division and placed first with it. The image is now unavailable but it spurred Tracy Clark to send me an image that also seemes to fit the bill for our undescribed Dendronotus. After looking at Tracy's image again and reviewing Ken's images, I don't have a clue on how to distinguish say Dendronotus frondosus from the undescribed version other than to simply say "they look different".
For all you underwater photographers, you may want to take notice of the subtle lighting effects Ken's image is displaying. The image was taken with a back lighting technique which will be taken up in further depth by Ken in future BOW's.
Hopefully Dr. Angel Valdes and his students at Cal Poly Pomona will be able to unravel this mystery in the meantime??


Michael Miller
Webmaster
Jul., 2008

---
Kenneth Kopp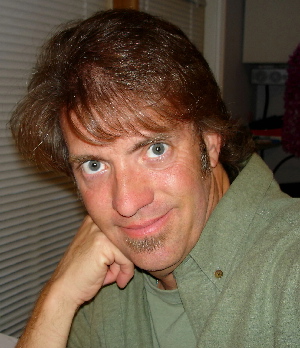 Diving since 1999. Currently doing about 250+ local dives a year. Favorite Nudibranch dives are Marine Land, Palos Verdes, CA and Anacapa Island, CA. We routinely see 12 - 14 species on a single dive at these sites. Got my first camera in 1974. Been shooting digital exclusively since 1998. Been shooting underwater about 4 years, and am currently shooting a Nikon D200 in the Light & Motion housing. Writer and Marketing executive by profession. When I'm dry, I'm usually fly fishing or pounding and shaking things as a working drummer & percussionist. Married, no kids. We have three house Rabbits. Yeah - its weird for me, too.

See more of Ken's work at http://www.kennethkopp.com.

Send Ken email at kenneth@kennethkopp.com

---
© The Slug Site, Michael D. Miller 2008. All Rights Reserved.

---