Navanax polyalphos
Point Dume Pinnacles, Malibu, in 40ft of water.
The photo was taken with a Nikon D80, 60mm lens, dual Ys-90Dx strobes.
You have to surface swim 20 minutes to reach this wonderful dive site!
Photo courtesy of Scott Gietler


Navanax polyalphos (Gosliner & Williams, 1972)

Originally described by good buddies Terry Gosliner and Gary Williams of the California Academy of Sciences, as an Aglaja , it is now recognized as a member of the genus Navanax . Smaller that itís close look alike Navanax inermis as seen on Bill Rudman's Sea Slug Forum, it only reaches about 40-45mm in length. The head has four lobes and the tail is very short. The body color is brown to black covered with tiny white to yellow specks. These specks aggregate on each side of the head, along the edge of the mantle and centrally on the tail.
Scott and Pennyís specimen shown here is from the northern most locality of this species, which has previously been reported from Santa Cruz Island, California to Isla Cedros, and the Gulf of California to Costa Rica. Details can be found in the references below.
References:
Behrens, D.W. & A. Hermosillo. 2005. Eastern Pacific Nudibranchs: A guide to the opisthobranchs from Alaska to Central America. Sea Challengers, Monterey, CA. vi + 137 pp.
Camacho-Garcia, Gosliner and Valdes. 2005. Field Guide to the Sea Slugs of the Tropical Eastern Pacific. California Academy of Sciences. 129p.
Hermosillo, A., D. Behrens & E. Rios Jara. 2006. Opisthobranquios de Mexico. Conabio. Mexico. 143p.
Hermosillo A. & A. Valdes. 2007. Five new species of aeolid nudibranchs (Mollusca, Opisthobranchia) from the tropical eastern Pacific, Amer. Malac. Bull 22: 119-137
Dave Behrens
Gig Harbor, Washington
July, 2007

---
Scott Gietler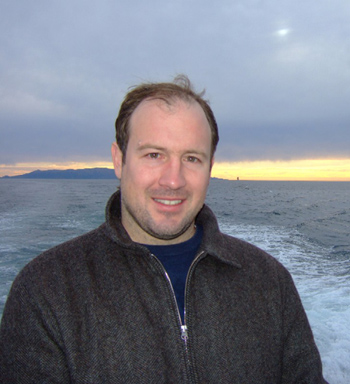 Scott grew up in New York, and only started diving when he moved to California in 2003. His love for marine life quickly led to a camera purchase and enrollment in a marine biology course.

When he is not diving he is either working in the financial field, doing yoga, helping fellow divers with fish id, or maintaining the website www.ladiving.org. He is also an active member of the Los Angeles Photographers Society (LAUPS).

Scott has dove in Thailand, Cozumel, Fiji, and Costa Rica, but Bali and southern California are his favorite dive locations. He has been known to rappel cliffs with his wife Penny to access good dive locations.

Send Scott email at sgietler@yahoo.com
or visit his nudibranch page .
---
Taxonomic information courtesy of:



---
© The Slug Site, Michael D. Miller 2007. All Rights Reserved.

---