Chromodoris sp.
Photo courtesy of Mabel Fang
Photo taken at Tulamben, Bali, Indonesia

Undescribed Chromodorid
Will the discoveries ever end? While sorting through photos Mabel Fang submitted for the Sea Challengers Nudibranch Calendar we tripped across this unbelievable creature from Indonesia. It certainly looks like a chromodorid, but without an internal peak at its radula, we cannot say for sure what genus it might belong to. The marginal band color configuration reminds me a little of Chromodoris collingswoodi , but that where the comparison ends. The shape of the tubercles on the dorsal surface is unique and characteristic.
Sure wish we had a specimen. Thanks Mabel, for making us aware of this new beauty.
Dave Behrens
Gig Harbor, Washington
Feb., 2007

---
Mabel Fang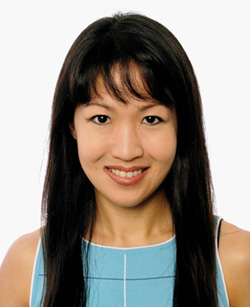 I started diving in 1995 and have been fascinated with nudibranchs ever since. My dive trips are mainly nudibranch hunting trips with like-minded divers mostly to Malaysia, Indonesia and the Philippines.

My first experience with photography was in 2001 with a Sony P1, and I subsequently upgraded to a Coolpix 5000 (in Light and Motion housing and one Inon strobe) which I've been using ever since.

Send Mabel mail at barramundi@ooi-online.com
---
Puerto Vallarta, Mexico
March 2005

---
© The Slug Site, Michael D. Miller 2007. All Rights Reserved.

---