Image courtesy of Marc Chamberlain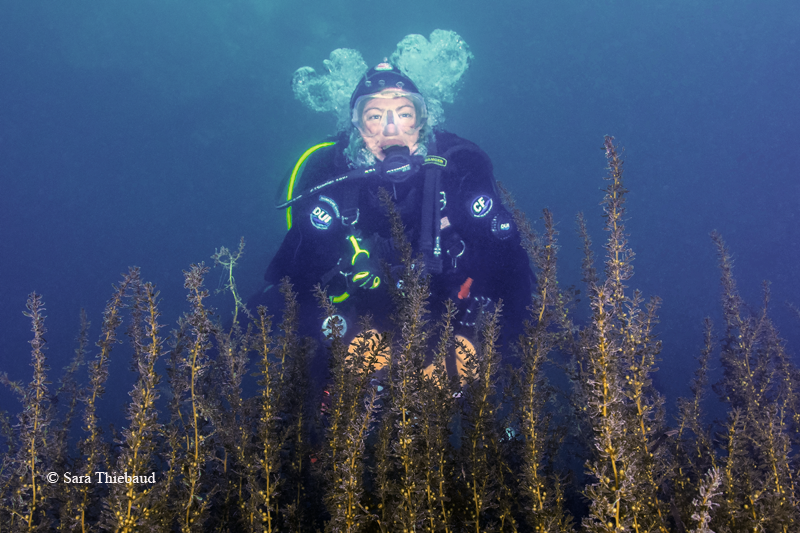 Hallaxa chani Gosliner & Williams, 1975

This weeks BOW is a not so common species that Marc Chamberlain and dive partner Sara Thiebaud seem to see more than occassionly in the waters of Puget Sound, Washington (recently renamed the Salish Sea, why I don't know).

Terry Gosliner and Gary Williams named the species after one of their favorite college instructors, Gordon L. Chan at the College of Marin, in Kentfield, California. In addition to graduating such notables as Terry and Gary, the college also fledged Robin Williams, Naomi Judd and Pete Carroll, Coach of the Seattle Seahawks, my favorite football team.

Hallaxa chani is rather small and very cryptic, just looking like a dull grey dorid nudibranch with a series of darker spots down the centerline (not visible here). The dorsum is covered with tubercles, which in Sara's photo look quite tall and pointed with white tips. The tubercles are more numerous near the margin.

Its range extends from San Miguel Island in California to Ketchikan, Alaska. It grows to 30 mm in length and feeds on the slime sponge, Halicarca.

Reference:

Gosliner, T. M.; Williams, G. C. (1975). A genus of dorid nudibranch previously unrecorded from the Pacific coast of the Americas, with a description of a new species. The Veliger. 17(4): 396-405.