Madrella ferruginosa
Image courtesy of David Cowdery
Photo taken at Julian Rocks Marine Park, Byron Bay, Australia.
Nikon D800 with DS160 substrobes


Madrella ferruginosa Alder & Hancock, 1864
The family Madrellidae Preston, 1911 is a very small family with only species currently known, two of which are undescribed. This family is closely related to members of the Proctonotidae J.E. Gray, 1853, aka, species of Janolus.
Madrella ferruginosa is characterized by its reddish brown color with opaque white markings between the rhinophores, on the rhinophoral stalks and on the cerata and body. David's photo here is very typical. The rhinophores are particularly characteristic having a long stalk with a swollen, highly papillated region below the clavus. The cerata curl inward towards the center of the dorsum.
This species is fairly wide spread throughout the Indian and western Pacific oceans where it feeds on crustose bryozoans.
Thanks once again for sharing David.
Dave Behrens
Sammamish, WA 98074
Mar., 2017
Send Dave email at davidwbehrens@gmail.com


WEBMASTER'S NOTES: Folks, there is a new kid on the block bookwise. This one you can't do without if your are a frequent traveler to the Anilao area of the Philippines. The price is definitely right at $15!
The I-book is a guide to the nudibranchs and other sea slugs seen during the 1st Nudibranch Festival, 2016 in Anilao in the Batangas region of Luzon Island in the Philippines. Over 490 species are described and illustrated many with multiple images and with general information of the the families and groups. This is the first guide to these beautiful molluscs in this area.

For ordering information, please go to Anilao Nudibranch E-Book!
---
David Cowdery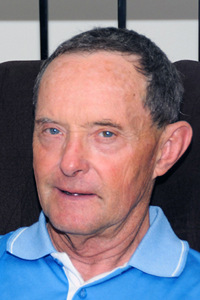 Dave Cowdery is a retired biomedical engineer and Divemaster at Byron Bay Australia. He has over 5000 logged dives. He is a keen participant in trips organized by Graham Abbott at Diving4Images and has dived the tropics extensively from Cocos Keeling Islands east to Niue. 3 Camera equipment used: D800 with DS160 substrobes

Send Dave mail at divec@ozemail.com.au

---
From left to right, Terry Gosliner, Angel Valdes, Dave Behrens La Jolla, Calif. Send Dave email at davidwbehrens@gmail.com

---
© The Slug Site, Michael D. Miller 2017. All Rights Reserved.

---