Hypselodoris californiensis
Photo courtesy of Kenneth Kopp
Photo taken at wreck of the Valiant, Avalon Bay, Catalina Island

Hypselodoris californiensis (Bergh, 1879)

One of the rarest and most beautiful nudibranchs on the California coast is Hypselodoris californiensis. You may recall Branch of the Week numbers 255 and 358 where we discussed the unexplainable rarest and locality specific nature of this species.
  Well, this animal has been seen again, and again in the same place, Avalon Harbor.
Read Ken's story below:
"...We've made hundreds of local dives and taken thousands of shots of So Cal Nudis, but I've never seen one of these.  I distinctly remember it from Roger's Branch of the Week, and the story of how they went back for it."
  My story is similar.  I spotted it on a training dive (learning to use Doubles in prep for tech training) - no Camera, of course..." .
  I remembered this guy from Roger and Judi Carlson's site - and I remember reading the story in the slugsite of how its kind of shy and rare, and how they had to go back to the Valiant to re-shoot it. I've made hundreds of SoCal dives, and made thousands of Nudibranch shots - and I've never seen one of these. I was pretty excited.
In a note to my buddy, I wrote "this is the Nudi from Carlson's site - the rare one." to which Claudette wrote back, "Dive over - go get the camera."
We immediately call the dive and quickly kick back to the stairs. We literally jog up the stairs with the doubles on and back to our set up area against the Casino. Now I go all NASCAR and make the world's fastest pit stop: Drop tanks, peel out of Dry suit (it was a Hot, sunny day), grab the camera tub, pull out and assemble D70 body, card, housing, lens, port, arms, strobes, cords. then its back into the Dry suit, grab the rig and jog back to the stairs (thank goodness for doubles. no fill needed!)
There is a HUGE line of students going down the stairs. We wait a moment until the "up" side clears, then blast down the up side past the students and back into the water. We kick back to the site and HE'S STILL THERE! I capture several images and as our gas gets low we surface and kick back to the exit point.
We get out and go to lunch - pretty excited to have captured some shots. As we're pouring over the shots on the Camera body LCD, we decide we need to go back again and get some super macros of the colorful gill ring, his face, his foot (feet, really) and some of his other distinguishing features.
After a two hour surface interval we kick back to where we last left him. After a brief search we find him again, and I capture lots of very detailed shots - close to 80 total shots! This is the most animated Nudi I've ever shot - he was totally performing for the camera - sit up, stretch out, full profile, top view, headshots. he was an excellent subject! Here are some of my favorites ..."
Ken's took 80 photos of this specimen, which he says "is the most animated Nudi I've ever shot." I certainly agree with Ken.
Thanks for sharing this great Branching experience!
Dave Behrens
Gig Harbor, Washington
August, 2006

Webmaster's Notes:
What a story! Aborting a tech dive to take pics of a lowly sea slug! What is truly inspirational about this story is how the Internet, digital photography, and a very highly motivated underwater photographer came together to make possible the great pictures you are now enjoying.
Our hats are off to you, Kenneth Kopp!
---
Kenneth Kopp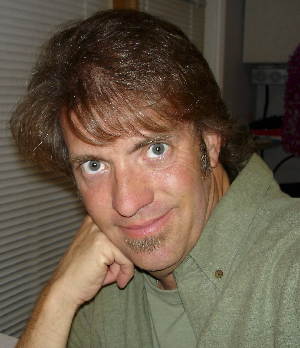 Diving since 1999. Currently doing about 200 local dives a year. Favorite Nudibranch dive is Old Marine Land, Palos Verdes, CA. We routinely see 12 - 14 species on a single dive there.

Got my first camera in 1974. Been shooting digital exclusively since 1998. Been shooting underwater about 3 years (mostly P&S Olympus and Sony.) Moved to the current DSLR (Nikon D70 / Ikelite rig) about 9 months ago.

Writer and Marketing executive by profession. When I'm dry, I'm usually fly fishing or pounding and shaking things as a working drummer & percussionist.

Married, no kids. We have four house Rabbits. Yeah - its weird for me, too.

Send Ken email at mo2vation@comcast.net

---
Puerto Vallarta, Mexico
March 2005

---
© The Slug Site, Michael D. Miller 2006. All Rights Reserved.

---