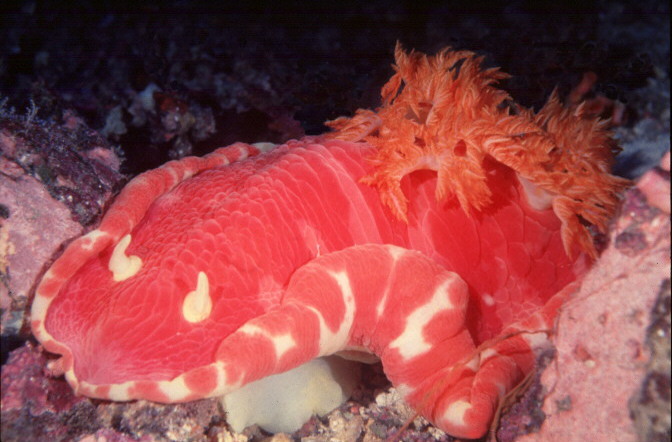 Hexabranchus sanguineus
---
Hexabranchus sanguineus Ruppell and Leuckart, 1828

This week we are going to depart from the usual venue somewhat and report on an extradinoratory sequence of photographs taken by Dave Mulliner of the "Giant Spanish Dancers" of Pescador Island, Moalboal, Cebu, Philippines. The PARC Map Viewer at the Xerox Palo Alto Research Center has been enabled to allow the reader some familiarity with the geographical location. For years, those of us who been diving Pescador Island in the Philippines were aware of the lore of the giant Hexabranchus sanguineus that were said to reside there, but few outside the native divers have ever seen them. The fact that they are rarely seen and their size of nearly two (2) feet leads many to believe that they are primarily deep water dwellers.
Dave Mulliner had the good fortune to be advised by a local diver upon his arrival at Moalboal a few years back, that a swiss diver has seen a pair of the "giants" in 140 feet of water at the base of an under water cave. Dave was able in three days of diving was able to capture pre-coital behaviour and eventual coupling of the pair, followed by egg mass laying.


The Webmaster
June, 1998
---
Click on an image or highlighted text to follow a link.
Picture File List

| | | | | |
| --- | --- | --- | --- | --- |
| Image | File | Size | Name | Description |
| | hex_4.jpg | 72K | Hexabranchus sanguineus | Diver interaction with H. sanguineus |
| | hex_3.jpg | 106K | Hexabranchus sanguineus | The Encounter |
| | hex_7.jpg | 91K | Hexabranchus sanguineus | Pre-coital/copulation |
| | hex_6.jpg | 88K | Hexabranchus sanguineus | Egg Mass Laying |
---
Photos courtesy of Dave Mulliner
Background information courtesy of Dr. Hans Bertsch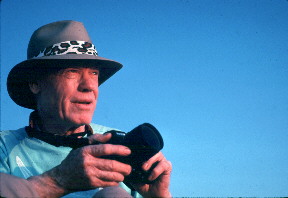 David Mulliner is a true legend. He was Sea Hunt before Lloyd Bridges. Seriously, he has been diving and studying marine life in San Diego and Baja California for decades. Founding president of the Western Society of Malacologists (WSM) and reelected president twenty five years later, Dave is well known in the shell world. He has also pioneered close-up microphotography, and is the staff photographer for the San Diego Shell Club's publication, The Festivus. His charming smile and welcoming embrace have encouraged many neophytes into studying nudibranchs and other molluscs. Dave has generously supplied specimens to many scientists. He continues to share his expertise, knowledge and photographs with all who share his love of the sea and its mollusc community.
---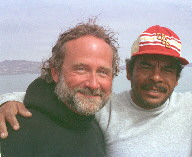 Dr. Hans Bertsch

192 Imperial Beach Blvd. #A
Imperial Beach, CA 91932
FAX (619) 423-9118
Send Hans E-Mail at hansmarvida@sbcglobal.net

---
© The Slug Site, Michael D. Miller 1998. All Rights Reserved.






---