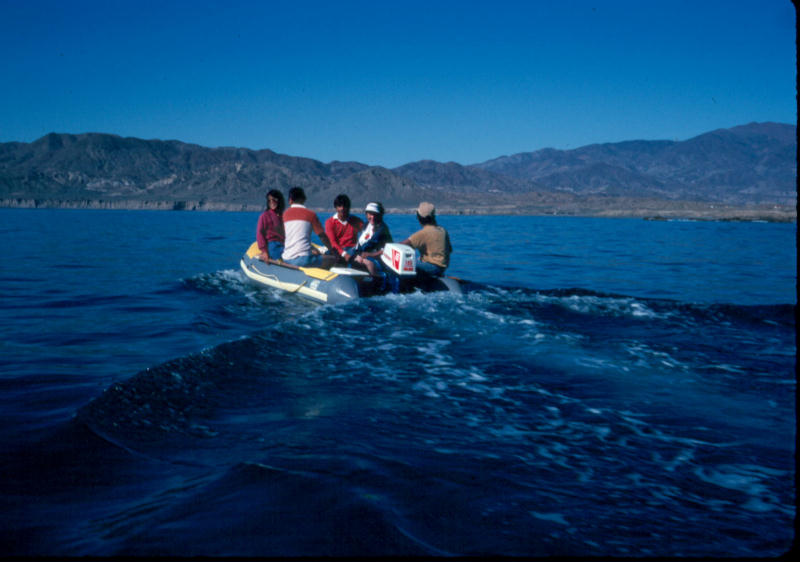 Photo courtesy of Dr. Hans Bertsch

We had carried all our gear to the island on the airplane. The organization, Have Mule Will Travel, sent the camping and boat equipment ahead of the team. The co-leader of the expedition was studying the terrestrial mammalian fauna. Our campsite was quite isolated (in the middle of the island, in a large canyon separating the two mountains that form the basic geology of Isla Cedros), so we had to go back and forth from the town's pier by rubber Zodiacs. As mentioned, the airport, main salt boat dock, and town are all within about a mile of each other. The cooperative also has an aquaculture laboratory, where they rear abalones for "planting" into the ocean. Their abalone industry is strictly controlled by the cooperative, and is still quite successful, contrary to southern California's over-fished and diseased abalones.
Just west of the airport is a great rocky intertidal zone (28 2' 30" N; 115 12' W). At the low tide there on 26 December 1985, I collected the holotype and paratype specimens of Tritonia myrakeenae Bertsch & Mozqueira, 1986.